NFL Week 1: Funny moments, bad plays and the Lions!
With week 1 NFL in the books, I thought I'd put together some of the funny or memorable moments from the weekend!
Jamie Collins decides to headbutt an official in what might be the dumbest decision of the season
Jamie Collins thought it was a good idea to hit a ref with the crown of his helmet to show him something and got himself ejected #CHIvsDET pic.twitter.com/WJYI3PML3K

— Someone's An Idiot (@SomeonesAnIdiot) September 13, 2020
Zeke somehow scores past four defenders (but the 'Boys still lost)
FEED ME 🍽 @EzekielElliott #DALvsLAR pic.twitter.com/uI1CZKgujJ

— Dallas Cowboys (@dallascowboys) September 14, 2020
D'Andre Swift has the most Lions drop ever as Detroit lose in the 4th quarter
Dandre Swift officially joins the Lions!!! #OnePride pic.twitter.com/pxSwxbs33p

— Michigan Salt (@PelhamOneTwo3) September 13, 2020
Aaron Donald just casually throwing 600 lbs to the side (watch out Eagles)
Aaron Donald is just unfair pic.twitter.com/ABrIzSfm3e

— PFF (@PFF) September 14, 2020
Gostkowski loses his head on Monday night with four kicks off the mark
Panthers didn't use CMC (instead giving the ball to the fullback) on 4th&1 and lost the game
Browns just being the Browns in a casual 3rd&41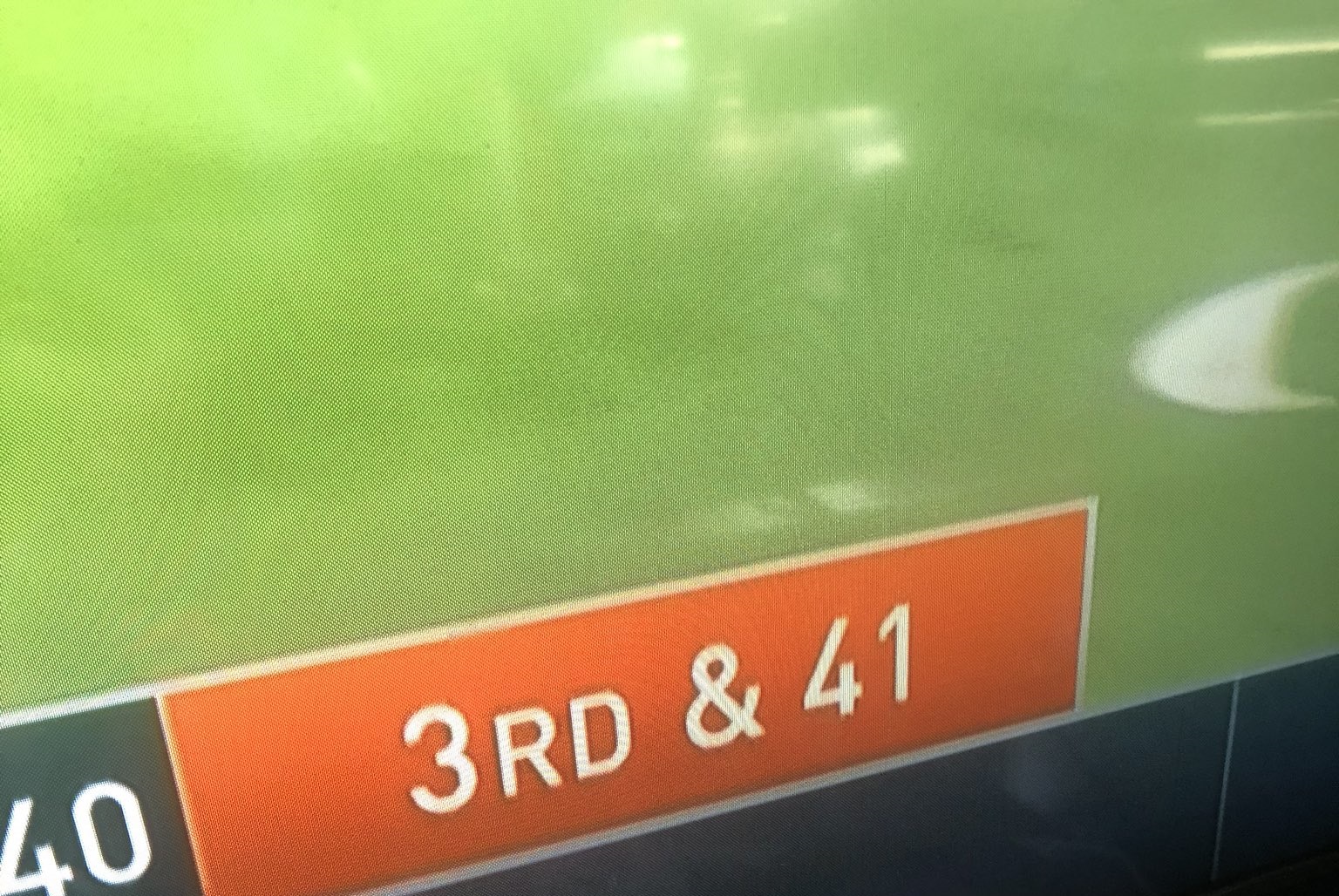 Poor Josh Rosen sat in the stands alone watching Blaine Gabbert be the No. 2 behind Brady
Practice squad QB Josh Rosen sitting in the stands watching #Bucs/#Saints. Man…pic.twitter.com/1fTi1laLj1

— NFL Update (@MySportsUpdate) September 13, 2020
Jaylon Johnson got WHACKED by Marvin Jones, what a welcome to the NFL
Grown. Man. Strength. 😳 @MarvinJonesJr @Lions pic.twitter.com/oScG7ajZqx

— The Checkdown (@thecheckdown) September 13, 2020
Let us know your favourite moments from week 1 of the 2020 NFL season!